Leaps of faith
An Immigrant's Odyssey of Struggle, Success, and Service to His Country.
"America is the land of opportunity. We hear this so much that I fear it's become a cliché, falling these days on deaf ears. But sometimes, there is a reason that an assertion becomes a cliché and the reason is that the assertion is an undeniable truth. Lest you have any doubts, I submit my story as evidence of that truth. This is my testimony. The world is a beautiful, fascinating place full of extraordinary people and awe-inspiring wonders, and I have seen much of it. "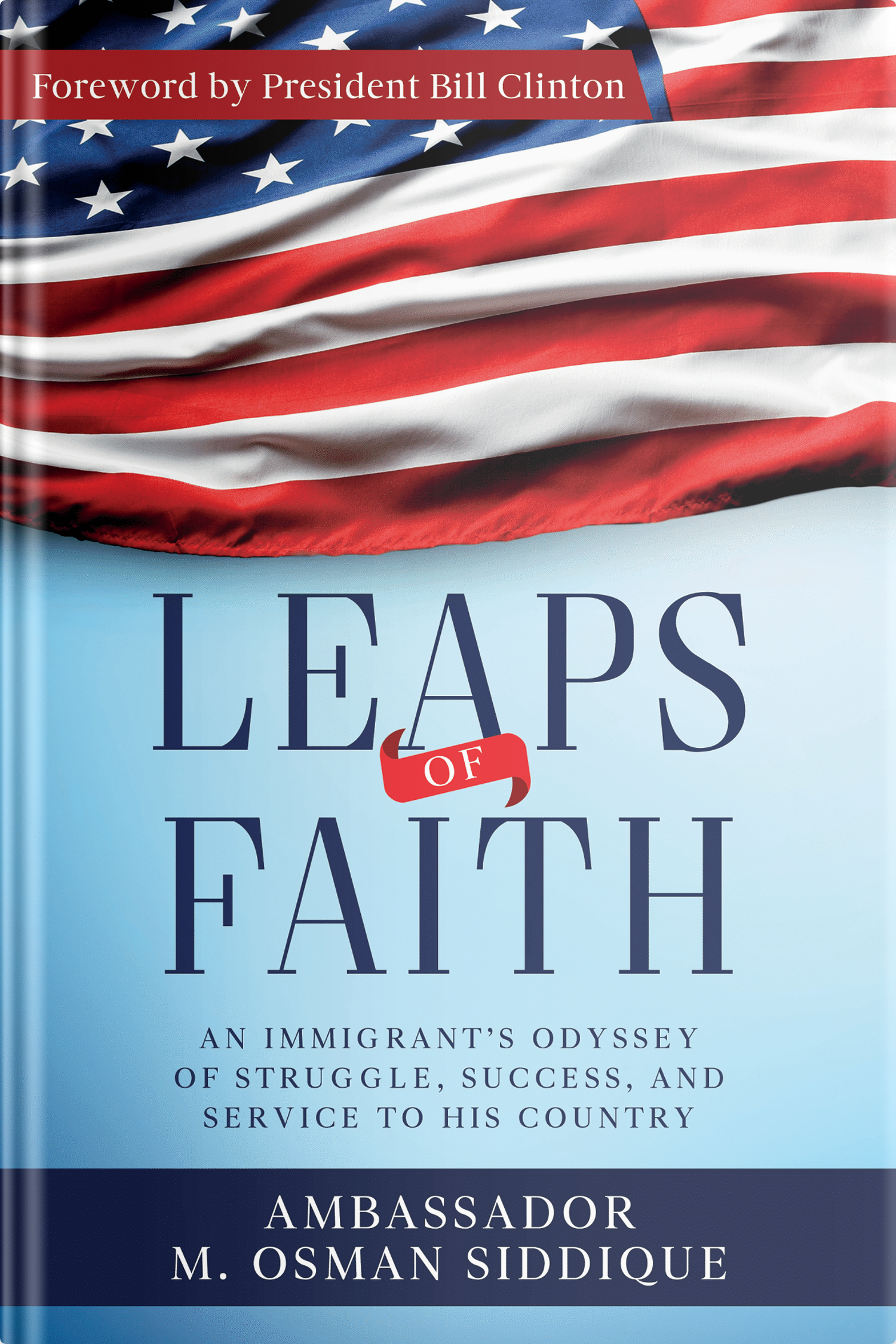 Ambassador
M. Osman Siddique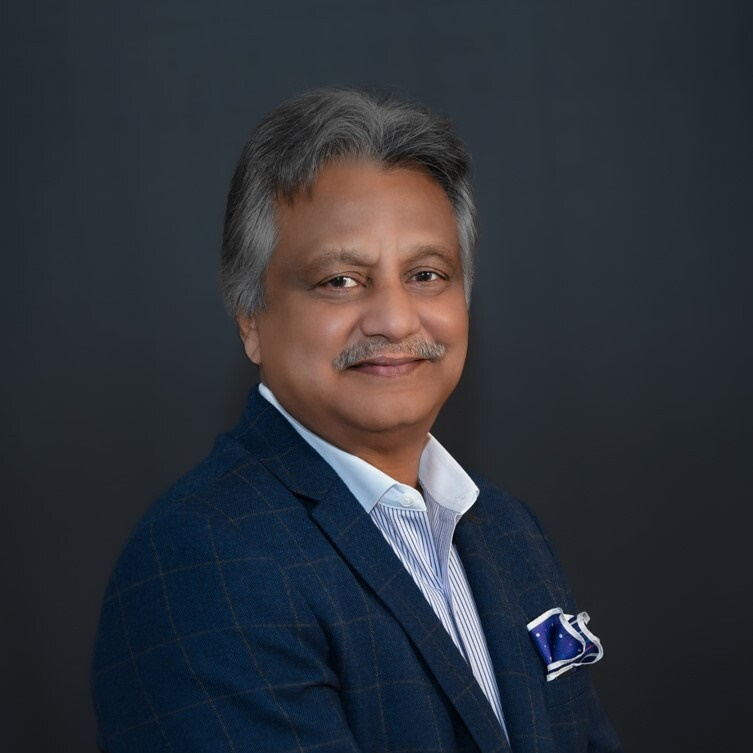 M. Osman Siddique is America's first serving Muslim ambassador and chief of mission. Born in East Pakistan, Ambassador Siddique was witness to the violent birth of a new country as East Pakistan became Bangladesh.
Seeking the promise and opportunity of the United States, he left Bangladesh to complete his academic studies at Indiana University in the heartland of America. After a stint with a Fortune 500 company, he became a prolific entrepreneur and, most proudly, an American citizen. Political service followed and, in 1999, President Clinton appointed Siddique ambassador to Fiji, Tonga, Tuvalu, and Nauru. Following the 2000 Fijian paramilitary coup, Ambassador Siddique played a critical role in the restoration of democracy and the rehabilitation of that country.
With his wife, Catherine, Siddique lives in McLean, Virginia where he remains intricately involved in the political, economic, and social discourse of our nation
Perspectives on Ambassador Siddique's journey
Ambassador Siddique has written an extraordinary book about his extraordinary life. America is much better for his having immigrated here and served his country so ably.
David M. Rubenstein, Co-Founder and Co-Executive Chairman, Carlyle Group
As someone who has known Ambassador Siddique for many years, I found his book to be powerful and memorable. His is the ultimate immigrant success story. The Ambassador's life is a true testament to the best this country has to offer.
Former Governor of Virginia Terry McAuliffe
Osman Siddique's memoir is a lively and well written account of his journey to the American Dream; a journey that took him from his childhood in Bangladesh to a successful career as an entrepreneur in the United States, and then representing the country as U.S. ambassador to Fiji. It's quite a ride and a fascinating read.
Peter Bergen, Vice President of New America, author, journalist, and national commentator on security issues. His latest book is Trump and his Generals
Sometimes it takes the eyes of others to see ourselves clearly. Ambassador Osman Siddique in this concise work reminds us of America's best traits while not ignoring our shortcomings. His journey to the United States as a young man from a war-torn nation to become a successful American businessman, then an ambassador representing this country during a violent coup is told in a straightforward, perceptive, and engaging manner. He rounds out his memoir with sensible advice on the challenges that America faces. Immigrants enrich the United States in countless ways, and Ambassador Siddique's story of one immigrant's journey is another fine contribution.
Admiral (retd.) Dennis C. Blair, former Director of National Intelligence
and former Commander-in-Chief, PACOM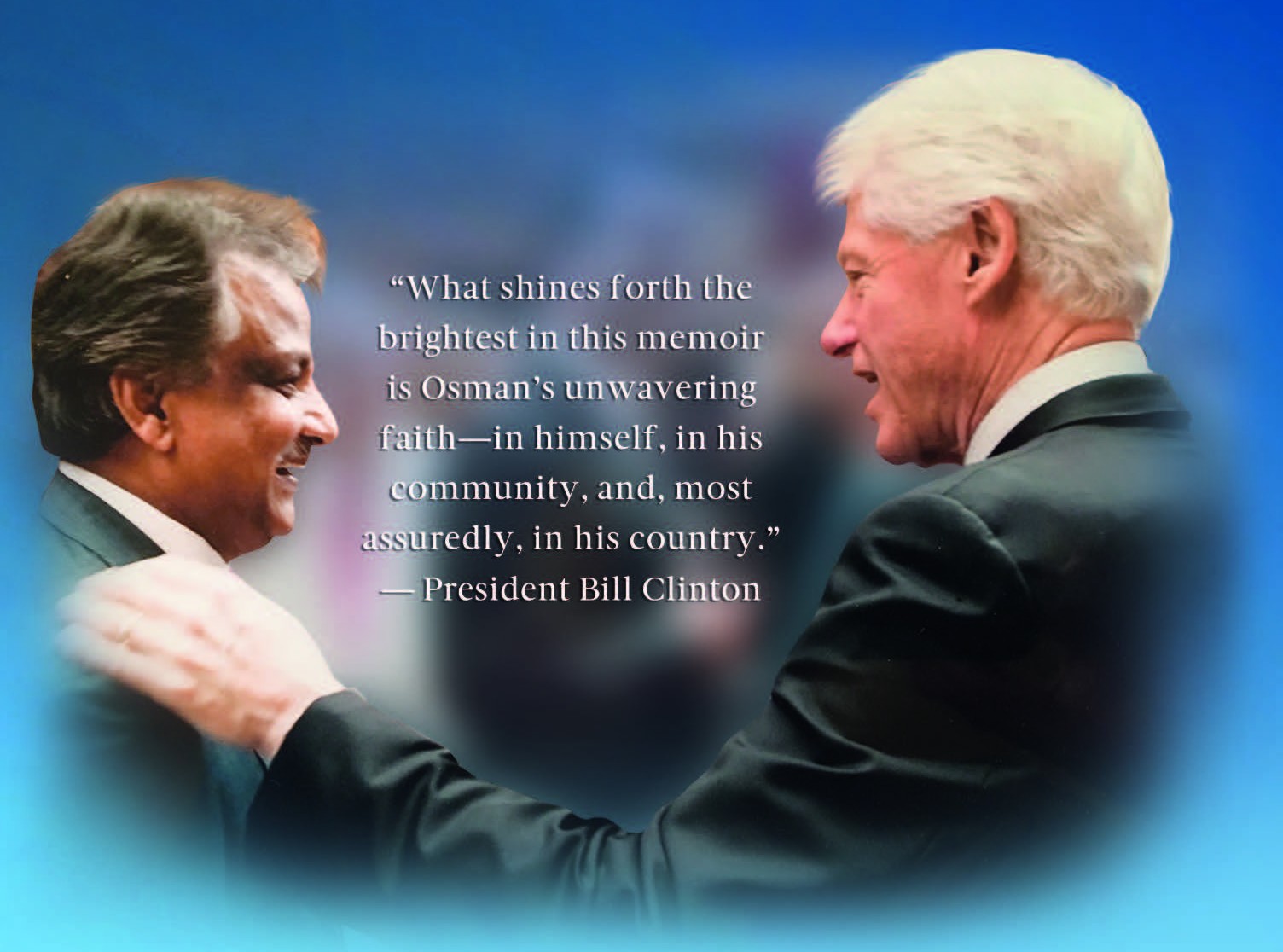 Excerpts from Leaps of Faith
Since that day, I've thought a lot about becoming a citizen and what it's meant to me. After all, unlike the majority of Americans, the privilege was not conferred upon me at birth; I had to seek it out. Like anything you have to work for, the privilege meant a lot to me. I had a deep sense of what it meant to be an American. America is unlike any place else with respect to its citizenry. You can become a British citizen, but if you're from elsewhere, you can never be an Englishman. You can become a French citizen, but if you're from elsewhere, you can never be a Frenchman. In America, anybody from anywhere, going through the proper channels, can become an American. If you're an American, those fifty stars on the flag stand for you as much as they stand for anybody else—from the president on down. This is the promise of the lady who stands on Liberty Island with her torch raised high, the lady I had spied from Battery Park on one of my very first days on U.S. soil.
—
Late one night, way past midnight, I got a frantic call from Lynne. It seemed her house had been caught in a crossfire between rebels and government troops. Bands of men armed with weapons were about to crash through her gate and get to her front door. I asked her to stay calm and look for an alternate exit. Then I got a hold of the car keys and asked my personal armed security to accompany me. Thinking about the evasive driving lessons I'd had during my orientation in D.C., we headed straight for Lynne's house, about a ten-minute drive from my residence. Mine was the only armored car in the country, nicknamed the "Yank Tank," and I had a tough Fijian as my wingman! I drove through both army and rebel lines with blinkers on, horns blazing, and with American flags in full sight.
—
There are many faces to Islam, the vast majority of which espouse a religion of peace, full of mercy and love. This is the Islam I know, the Islam that I grew up with. It is, first and foremost, a religion of compassion. Although the actions of a few misguided individuals in our times may have obscured the compassion that flows forth from the very nature of the Islamic way, it remains an incontrovertible fact that mercy, generosity, and kindness predominate over our primitive instincts. This is the divine nature of Islam. The people who are endangering us are far removed from it.
—
Additionally, I implored him to recognize the legitimacy of the opposition in parliament, which, I reminded him, is essential to the proper functioning of a parliamentary democracy. At one point, I told him, "Mr. Prime Minister, your forefathers came to this country from India as indentured laborers only about a hundred years ago. How historic and wonderful it is to see that the people of Fiji have given you this golden opportunity to govern for a term of five years. Please take your time fixing any of your past inequalities. The people of Fiji have put their trust in your leadership and judgment." He smiled and thanked me for bringing the Outrigger opportunity and assured me that he would consider the issues I raised with him. Three days later, that Friday morning, May 19, 2000, when parliament was in full session and the prime minister and his entire cabinet were in attendance, the fate of Fiji would change dramatically.
—
For all the controversy and debate, do we have an immigration problem in the United States? Do we not have room in this country for immigrants who are escaping economic hardships, political persecution, or crises caused by climate change? Yes, we need an immigration policy that provides strong deterrence for illegal entry through our land borders, airports, and seaports, a policy that bolsters security and lessens the economic threat to our existing labor pools. But we also need a policy based on humanitarianism, and one that understands what was at the very root of this country's growth and progress. We need an immigration policy that reduces long and unproductive backlogs for legal applicants and encourages the movement into this great nation of the kind of people that we can be proud to call "Americans."

When he was appointed ambassador to Fiji, M. Osman Siddique imagined waving the U.S. flag with one hand while holding a piña colada in the other. How could he have known the dream job would land him in the middle of a paramilitary coup? It's just one more enthralling chapter in the remarkable life of a Bangladeshi immigrant who came to the United States to find the American dream. And find it, he did. First as a hugely successful entrepreneur, and then as America's first serving Muslim ambassador. Through it all, he gained an appreciation for the U.S. unique to those who come to the country from elsewhere, an appreciation for the freedoms established by the Founding Fathers and guaranteed by the Constitution—"The miracle of America."

View Images
Gallery
Learn more about Ambassador Osman Siddique's life story in Leaps of Faith and as showcased in this gallery.

Ambassador Siddique Today
Ambassador M. Osman Siddique combines an outstanding professional track record with a powerful understanding of the international business and government environment, all of which was gained during a period of service as an American ambassador to two presidents, preceded by a successful twenty-five year career in business. With a commanding national and international network including key government and business leaders in the United States, the Asia-Pacific Region, Africa, and the Middle East, he is able to provide a range of advice and assistance both to the private and public sector.
Ambassador Siddique is able to draw on his high personal credibility as well as exceptional cross-cultural insights, to provide a unique combination of skills to help businesses, governments, and other institutions successfully negotiate the complexities of today's changing global market place.
Additionally, with his positive message of hope and inspiration, Ambassador Siddique is a gifted and compelling speaker. Please inquire as to availability for your next event.
Serving Our Country – The Relentless Dedication of American Immigrants
I was honored to join other distinguished contributors in a webinar hosted by the Adams Center on the contribution of American immigrants.
I-DARE Council
I was honored to be part of a discussion of the I-DARE Council, hosted by the United States Embassy in Dhaka on Jan 25, 2021
keep up with me on instagram